I love books, and I actually used to be a real snob about going to the bookstore and owning my books. The thing about library books is that they would never be mine, because I would always have to borrow it and return it. However, I did have a library card, and I still have it to this day. Since I'm trying to save my money during tax season, and last week was National Library Week, I thought I would take the time to visit my local library and see how its doing. Keep reading to see my thoughts and what I checked out from the library.
Quick Preface
Before we jump into it, I wanted to take a moment to say that I hope no one is microwaving their books. I remember seeing a news story about libraries imploring their guests not to microwave their books because they have already been safely sanitized when they were returned. I guess you never know in COVID times, and you always want to be careful, but something about microwaving books sounds very destructive.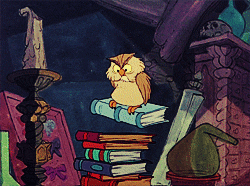 How Is Going to the Library Different Now?
Like every other aspect of life, COVID has changed things up quite a bit. I remember going to the library back in middle school and seeing all different walks of life spread out throughout the library, from the elderly people on the computers to some of my peers who would show up for gaming clubs. There were so many different types of people who came through the library.
I'm sure that every place is handling it in their own way, but it felt a little empty walking through the library with such a limited number of people. There was only one person working/volunteering behind the desk, the "teen zone" had been closed off to deter people from hanging out in large groups, and there was a sign up saying, "Limit yourself to an hour in the library." There are even kiosks at the library where you can self-checkout your books. The only reason I probably had contact with anyone was because I needed to renew my library card.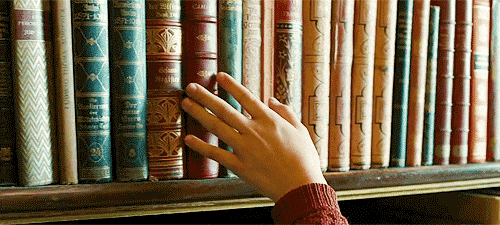 What Did I Check Out?
Having shown up with the library with no other purpose than to explore the library, I wasn't sure what I was looking for. If I'm being honest, my pattern this year seems to be that I have started a bunch of books and I have yet to finish any of them. I finished the latest Cassandra Clare book, but that might be the only one. Maybe my pattern will change with these books.
Daring Greatly by Brene Brown— Brene Brown is someone that I have been meaning to check out. Not just her books, but her Netflix specials, especially after watching her TEDx Talk. I've already started to read this book, and I think it's a very important topic. So far, Brown admits to how she struggles with the concept of vulnerability. I agree that vulnerability is important to any relationship, whether it's yourself, your friends, or a romantic relationship. Vulnerability is so important, yet so rare. Why is that?
Alex and Eliza by Melissa de la Cruz— I don't know if anyone else was on the Hamilton bandwagon, but I was for a while. When I saw this book, I was intrigued. I hope that this book will portray Eliza as someone who might have had more power in the relationship she shared with Alexander. Then again, I believe this book has been categorized as a fiction book, so maybe I'm hoping for that to be the reality of the situation. I kind of doubt it though.
Never Have I Ever by Sara Shepard— I feel like I have an unpopular opinion in that I thought The Lying Game was a better television show than Pretty Little Liars. I was pretty annoyed that The Lying Game didn't get picked up for another season, but I did start reading the book. The wait period between books was long enough that I didn't finish reading the series, so I'm excited to have picked it up from the library. Maybe I can find out how everything wraps up now.
Just Write: Here's How by Walter Dean Myers— The name sounds familiar, but I'll be honest that I am not sure if I am familiar with the author. The honest truth is that I really was just looking for a book to help motivate me to write again. In college, I loved having the ability to take creative writing classes. It was a great outlet for me, and being away from school, I miss that. I know not to judge books by their cover, but out of all the writing books, I picked this one because I saw the emblem for the National Ambassador for Young People's Literature. I'm really looking forward into diving into this one.
My Fond Library Memories
There are 3 things that I remember checking out at the library that have had an impact on who I am to this day.
Jonas Brothers: Lines, Vines, and Trying Times– I think this was the last album that they really released before breaking up as a band. I remember putting it into my DVD player in my room so that it could play while I read. There were some really great reading songs on there ("Turn Right" comes to my mind). If I remember right, I was reading the Marked series by P.C. and Kristen Cast, a mother daughter duo who was writing about vampires when it was cool. I don't think I was ever able to finish it, so maybe I'll check it out at the library.
The OC– Rachel Bilson and Melinda Clarke recently started a podcast to recap this show that aired nearly 18 years ago. I didn't watch the show all those years ago, but I remember watching it in middle school when I would rent the DVDs to watch. It easily became one of my favorite shows, and I don't know if the same vibe will ever be recaptured again. I might just re-watch it to see what these two women reflect on it.
Kiss My Book by Jamie Michaels– I don't think I understood what plagiarism was until I read this book, which is good because it's also probably the first book that I rented from a library (as opposed to the media centers that served as libraries in schools). Something about the cover spoke to the angsty middle school child I was growing into, and so I checked it out. And it was memorable enough that I am talking about it as an adult.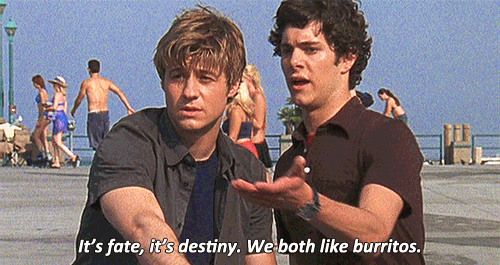 What are you reading right now? Do you have any fond memories that take place in the library? As a child, what books would you say heavily influenced you? Tell me in the comments below!
As always, thank you so much for taking the time out of your day to read this blog post. If you enjoyed it, be sure to let me know by liking this post, commenting down below, and sharing it with your friends. You can even make my day by becoming a subscriber, which means you will automatically be notified every time I put out more content like this.
Love Always,
Kristi My