The Bachelor is due for a return tonight, and I have to say that I have mixed feelings about it. When I think about it, the reason I have mixed feelings is that I am not invested in Matt. Sure, it's great to have a "normal" person lead the show, but at the same time, I do not care if he finds love one way or another. My boyfriend thinks I'm blind, because when we saw the trailer for the season, I said I thought Matt was quite average.
While you might agree with him that Matt is smoking, I have always been the type of person who appreciates a sharp mind. Since I don't know anything about Matt other than the fact that he is friends with Tyler Cameron and Hannah Brown, I don't see what is so special about him. That will probably change as the season goes on, but for now, I'll watch because it has always been a good way to spend time with people I care about.
Since I'm not invested in this season yet, I didn't want to write a blog post with speculations and predictions. Instead, I wanted to take an idea The Bachelor producers had in 2020 and redo it with my input. Since they weren't able to film, they did season of looking back and declaring the most notable seasons, but I don't agree with the ones they chose.
Now that The Greatest Seasons is over, I actually have my own opinion on which seasons would be on my list. Keep reading to find out my top 3 seasons of The Bachelor and The Bachelorette.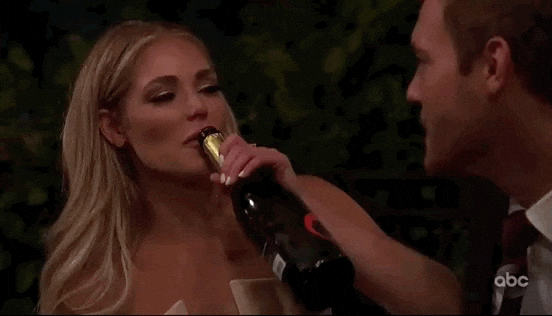 My Top 3 Bachelors
Ben Higgins: Perhaps I am biased, because Ben's season is the first one that I watched in real-time, but I would rank him first because I fully believed that he was a little angel man looking for love. It was so real for him that he gave his heart to two women, and even though it didn't work out for him, he's engaged and happy now. Things played out for the best when it comes to Ben's love story.
Chris Soules: I went back and watched this season, and even though I knew how it ended, I think it was very much worth my time. That is because the girls on this season were some of my favorites to watch, other than Kelsey, and many have made names for themselves. Kaitlyn Bristowe came from this season, and so did Becca Tilley. Ashley I recently married Jared Haibon, and even though Carly just announced a separation, she found happiness beyond the show..
Brad Womack (both times): Confession time: I have watched neither of these seasons entirely. I watched the version where ABC packed both seasons into 2 hours, which was a lot on my mind. He is on the list merely because I watched him, and the whole time my mind was playing the song "Cowboy Take Me Away." He's attractive, he's an entrepreneur, and he confessed to having mental health issues, which makes him brave. Moreover, Emily Maynard came from one of his seasons, and she had a great season of The Bachelorette; this is especially true of her wardrobe, because I think she had the biggest budget. Either that, or she just had the best stylists that knew how to maximize a budget.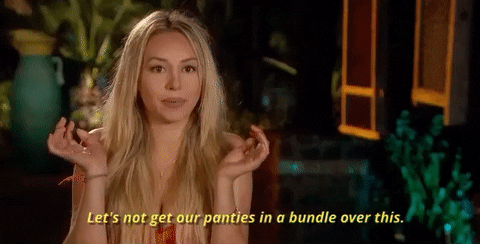 My Top 3 Bachelorettes
Kaitlyn Bristowe: There is so much to say about Kaitlyn's season, but the first thing I want to mention is that she just won the mirror ball on Dancing with the Stars. Her season had me on an emotional roller coaster. It was also very annoying that they started the season by having the men pick their bachelorette. Accidents also happen, and she should not have gotten slack for sleeping with someone before the fantasy suites. Men never get that amount of heat for sleeping with anyone. Moreover, she set the stage for us to cheer on Hannah Brown when the issue of sex and intimacy came up. While people want to attack her character, Kaitlyn was real and authentic to who she is, and its hard not to champion that.
Rachel Lindsey: Like Tiana from The Princess and the Frog, Rachel is the first and only black female to lead the show (so far). She has definitely set a high bar for everyone who comes after her. She came in as a lawyer skeptical of the experience, and then came out with her now-husband. Like Kaitlyn, she has always been outspoken about how she feels and what she believes in, and that lawyer background has contributed to her always saying the right thing. The franchise always brings her back, and I think that's because she's one of the most intelligent and well-spoken people that they have ever had.
Jojo Fletcher: I can't say that she was the most interesting to watch, because I think her choice was very obvious from the moment that Jordan Rodgers walked out of the limo. She makes this list for me because I love her as a person, and after Ben broke her heart, all I wanted was the happiest ending for her. Moreover, it has been so satisfying to see her overcome the odds, because she and Jordan are still together now with the two cutest dogs. He re-proposed recently, and they are in the process of planning their wedding.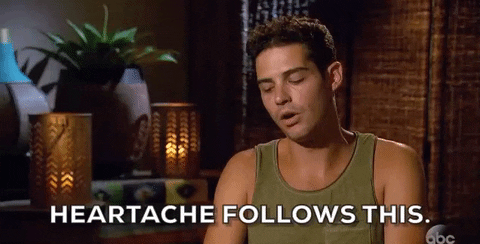 Honorary Mention
The main thing that The Greatest Seasons left out were the spin-off shows. I highly believe that season 2 of Bachelor in Paradise is one of the best seasons of the franchise.
This is the season where Jade Roper and Tanner Tolbert met, and they are now married and expecting their third child. This season is where the love story of Ashley I and Jared Haibon started, and they finally got married last year. It is also the season where contestants brought up the issue of talking online before coming on the show, from Sam and Joe's situation.
Overall, this season of Bachelor in Paradise had a premium cast, and had the ideal balance between love and drama. It's probably an unpopular opinion, but I wish we could go back to these roots, because the drama now seems out of control and everyone seems to be an ad for flat tummy tea.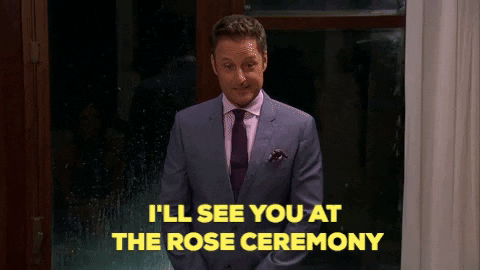 Are you a fan of The Bachelor franchise? If so, who are the Bachelors and Bachelorettes that make your list of greatest? Would you consider going on the show if you were single? How do you see your love story unfolding? Tell me in the comments below!
As always, thank you so much for taking the time to read my blog. Let me know that you enjoyed this post by liking it, sharing it with your friends, and telling me in the comments below. You can also make my day by subscribing to the blog so that you can get updates of when I post more content like this.
Love Always,
Kristi My